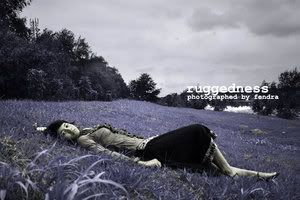 Semakin lama semakin malas ketika harus jadi pendengar yang setia buat segala macam keluhan yang ada di kantor ini. Bensin 3,7 mana cukup buat 20 hari. Hahaha.. get f**king real aja deh, hari gini. Tissue sekarang dijatah mbak..hahha..emang enak..hihihi.
Kamu tau rasanya ketika hati en akal sehat ngga sejalan? Semalam gw ngrasain itu. Mungkin disitu ada juga lust, tapi gw ngga tau. Mungkin disitu ada juga loneliness, tapi gw juga ngga tau. Yang pasti sebagaimana hebatnya hati mencoba mengalahkan akal sehat gw, tetep aja gw terlalu realitis buat itu. Lagipula untuk apa memuaskan keingintahuan gw, nafsu gw kalo cuma akan buat gw malah tambah mikir en sakit by the end of the day. Super weird day for me yesterday. Tapi kadang gw perlu semua itu. A time when my blood runs through my head, en my heart beats faster. I need that. Hehehe.. Cuma untuk melakukannya lagi kayaknya gw ngga bisa. Setidaknya dalam waktu ini. Bukan berarti gw nggak mau. Akal sehat gw memerintahkan gw untuk just sit down en enjoy the fucking show that I was made en see how it ends. I never wanted to hurt anybody. But I already told in the beginning this is me. A freak girl * gue masih pantas dibilang girl?? Haha..sok imut..secara udah tua gini. * living with the mind of artists who adore beauty, passion, imaginary things, hurt, lust, silent and peace but trapped in the body of realistics biyacth who knows that the world asking for more from me. Asking for my loyality to life, to money, to performance, to everything that I hate.
Sekarang sekali lagi gw bilang gw lagi menikmati semua perjalanan temporary madness gw kali ini, naik turunnya, semua tikungannya. Wuss...
Oke..that's all.
Btw, mohon maaf..beberapa hari ini naluri blogging gw lagi low banget. TUnggu sampe ada Notebook or PDA baru gw bisa jalan lagi..ciao...
ishtar's darkside uncovered at 9:58 AM