Tadi malam memutiskan untuk beli 4 kaset sekaligus. Simon Webbe yang
Sanctuary
, Fort Minor yang
Rising Tied
, Tatu yang
Dangerous and Moving
, en Mariah Carey yang
Th
e Emancipation Of Mimi
, which all a great album to listen to. Baru sempet dengerin yang punyanya Simon. Lagunya mirip banget sama
Lighthouse Family
yah?, tenang gitu..enak banget didengerin. Apalagi sambil baca manga-nya Oda Aya yang
Boys' Kingdom
*gw dah mirip gurl bgt yah.., whatever!!! *. Baca Bazzar yang terbaru jadi pengen beli yang edisi wedding deh…Btw, kemaren my office boy told me that for the next days forward he'll not going to be able to talk to me like recently.

FYI

, he's one of the person that really like to talk to me about anything. About his life * merit life especially..*, about his plans, about all the things that he wants to buy, etc. So I ask hom lah, y?, en he said that one of my friend, the new cashier was a bit jealous about my relationship with him that is going so well.

WDF

???, I mean..i knu this guy for about almost 3 years old now, I already know about most of his habit. I mean *again… * what do u expect enwei. U know this guy for about a month, A

MONTH!!!,

what close relationship do u expect??

PLEASEE

….Tapi bener kok, my pren yang satu ini emang jelesnya nggak ketulungan. Kebetulan di cabangku dulu kita ada berlima yang akrab banget lah…Juwo, Yudi, Mbak Hani, Mas Guna, en Me. Kemana-mana kita dah bareng gitu. Kayak saudara aja, en emang gw dah ngerasa mereka kakak2 gw, scara gw paling kecil di antara mereka. Juwo en Hani kebetulan once pernah deket banget. Nggak sampe pacaran sih, tapi udah dueeekeeeet banget, sampe pas Juwo naik jadi atasan di salah satu cabang en harus pindah, banyak yg bilang kasian mbak Hani karena harus sendirian, tapi gw tau persis mereka nggak pernah jadian. Mungkin Juwo pernah punya rasa sama Mbak Hani, tapi ngga pernah ada kata apapaun dari Juwo, sampe akhirnya Juwo jadian sama my new cashier ini. Nah…when she found out about this, she got angry with Mbak Hani, en sampe sekarang masih ngga mau ngomong sama mbak Hani. Sampe kemaren pas Femz Day juga, gilingan….buat apa sih marah buat hal2 yang kayak gitu. Mungkin gue yang terlalu cuek tapi samtaim I think we should not pay too much attention to our partner past. Coz sometimes it just gave u lots of trouble en misperception. We should know about it, but if we found out it is not so good, as long as our partner had made a deal to change, y can we stick too the present that lie ahead..But then it only my opinion. Kembali lagi ke masalah yang kemaren, akhirnya gw bilang sama OB gw, lo mau ngapain juga terserah kok, bukannya gw ngga ngepek ato apa, Cuma gw males ribut buat hal2 yang ngga konkrit * kata Arian-nya Catatan Akhir Sekolah …* macem gini. Waktu semalem gw critain ke temen gw, they laugh out loud banget, for this is such a stupid thing.
Udah ah..capek gue ngomongin orang kayak gini, mau kerja dulu bikin Bukti Potong Pajak yang buanyaknya naujubillah….
ishtar's darkside uncovered at 8:59 AM

ishtar
weirdo.traveller.dreamer.boring
smoking.fun.friendship.hedonist
family.coffee addict.musics.books.
welcome to the world of me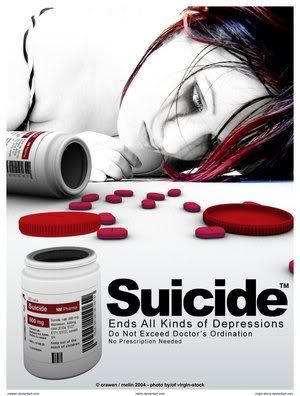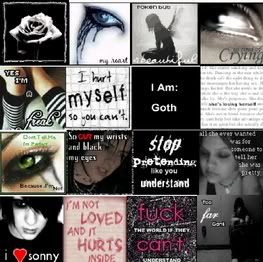 March 2005
April 2005
May 2005
June 2005
July 2005
August 2005
November 2005
December 2005
January 2006
February 2006
May 2006
June 2006
July 2006
October 2006
November 2006
July 2007
August 2007
September 2007
October 2007
November 2007
December 2007
January 2008
February 2008
March 2008
April 2008